Camino Forum Store Special!
I will add 1 FREE Camino Passport (from the Cathedral in Santiago) per Guide Book ordered.
This is the 2020 edition.  
256 pages paperback in full color including:
Overview route planner
23 daily stage maps showing optional routes
23 Contour guides
List of pilgrim hostels and alternative accommodation
14 Town plans
Practical notes on preparation including
Equipment and clothing checklist (with Portuguese and Spanish translations)
Historical notes and sketch of modern Portugal together with places of special interest.
The 2020 edition is updated to include newer maps and photos, the latest edition in these comprehensive guidebooks to the Camino de Santiago (Portuguese Way) and its offshoots contains all the information needed by modern-day pilgrims wishing to walk the sacred Way of Saint James. Overview route planners plus all 24 daily stage maps and detailed town plans help sojourners with as much advance preparation as they need.
The completely redone maps feature contour guides to help distinguish the terrain that will be crossed each day, while full information on all pilgrim hostels, as well as details for alternative accommodation, allow travelers to plot adequate nightly stopping points.
All reference information is accompanied by helpful spiritual guidelines to support the seeker's inner journey as well as the outer pilgrimage.
For travelers who wish to walk the coast of Portugal, this volume now includes a coastal option as well as a spiritual option and the littoral path.
256 pages paperback.
Customer Reviews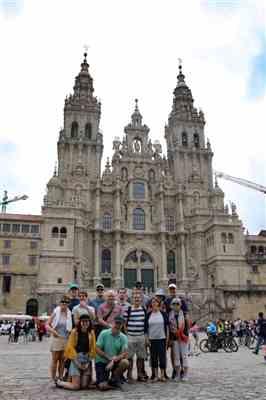 09/30/2019
John Brierley's guide for the Camino Portugues
The guide is up to the excellent standard of the same author's Camino Frances guide which I bought on your site in 2017 for the 800kms walk we did in June/July 2017. There are some excellent suggestions in this new guide. Well worth the outlay for a bit of "guide comfort" in a handy pocket/backpack size. Thanks Ivar. All the buff has proven very useful in training under the Australian sun in keeping my neck sunburn free. Again thank you Ivar
Anthony W.
Australia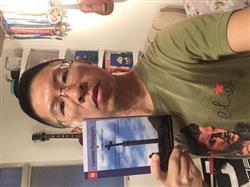 03/15/2018
Excellent online purchasing experience
I ordered online and thought it might take a couple of weeks to get the merchandise. Suddenly, the courier rang the bell. It was only 2 days after online shop order. Amazing! My way started on that day.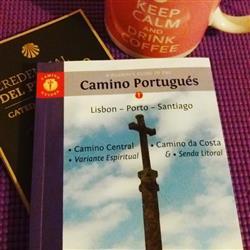 02/17/2018
Was coming exactly how had
Was coming exactly how had to.I am really pleased with service and items.I will defenitely buy from this shop again.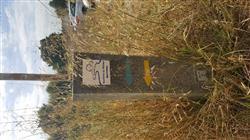 08/23/2017
Loved it
Useful guide to the C Portuguese. Did the whole way and from Porto on the coastal route. A must have Thanks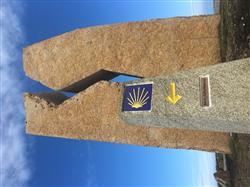 08/01/2017
The Ulimate guide for El Camino
Most helpful in our Camino Portugues walk in July. Almost the Guide book was delivered within 2 weeks.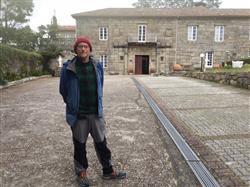 07/31/2017
Great service
I was so glad to receive an official receipt for the guidebook so that I could use my book budget at work to pay for it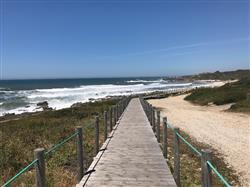 07/31/2017
You can do better!
Good, just a little poor for the " senda litoral " You should increase that part. C.V.
02/19/2020
Pilgrims guide 2020
It was very easy to find the guide I looked for. Ad it was delivered very fast So I am very satisfied
Vibeke L.
Denmark
02/15/2020
Clear and informative
I used the John Brierley guide in 2016 when I walked the Frances route. I found the guide informative and quite accurate. The best part was the clear, easy to read maps. Last November I walked the Camino del Norte and used the Wise Pilgrim Guide. The maps were difficult to read and I experienced a number of inaccuracies, or out-of-date items while using the guide along the route. I'm planning to walk the Portuguese route from Lisbon and when I discovered that John Brierley had published a guide for that route, I knew immediately that I wanted his guide for my upcoming Camino. I've browsed through the guide and have used it to help plan my itinerary. I look forward to having it with me on my upcoming Camino.
Philip K.
United States